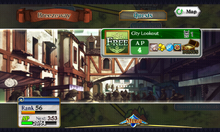 Chest Quests
can be found in every area, each of them contains different rewards. As you play the quest, each wave can drop a specific chest containing a specific reward.
NOTE: COLLECT ALL FOUR CHESTS in a quest to obtain the bonus reward. BONUS REWARDS can only be obtained ONCE per quest.
Mission Hunt are the suggested location of monsters you need to go to for completing your Mission Hunt quest. This feature is added on Version 2 of the game.